Apples are not only delicious, but also a great help in losing weight. Their versatility in the kitchen and health benefits make them an affordable, seasonal and local diet food. With these recipes you can incorporate them into your diet plan.
Why are apples so healthy?
It is not in vain that it is said: "An apple a day keeps the doctor away." They are rich in fiber, especially pectin, which promotes satiety and stabilizes blood sugar levels. In addition, they contain a variety of vitamins and antioxidants that stimulate metabolism and strengthen the immune system. With only about 52 calories per 100 grams, apples are a low-calorie but nutrient-rich option that fits perfectly into any diet.
Other helpers to a healthy diet include quinces. But you can also reduce your weight by indulging in a low-carb plum pie or a healthy (and comforting) cabbage soup.
You can incorporate these recipes into your diet:
1. Oatmeal with apple, cinnamon:
In the clip: You should definitely avoid these 3 mistakes when making porridge
Step 1: mix the porridge
Mix young oats (it also helps you lose weight), chopped apple, a pinch of cinnamon and milk.
Step 2: Bring the porridge to a boil.
Bring everything to a boil briefly and then simmer until the desired consistency is reached.
Step 3: sweeten and enjoy
Optionally sweeten with honey.
2. Green salad with apple and walnuts:
Mixed leaf salads

1 apple

1 handful of walnuts

Juice of one lemon

2 tablespoons olive oil

blueberries

Salt and pepper to taste
Step 1: Cut and Mix
Mix the lettuce, thinly sliced ​​apples and walnuts.
Step 2: get dressed
Dress with a mixture of lemon juice, olive oil, salt and pepper.
Step 3: decorate
Finally decorate with a few blueberries.
A fried chicken breast, fish, or other low-carb dish goes perfectly with this.
3. Apple Walnut Muffins:
200 g spelled flour (as an alternative to white flour)

150g yogurt

100 grams of applesauce

50 ml rapeseed oil

2 eggs

2 teaspoons baking soda

2 apples

0.5 teaspoons of cinnamon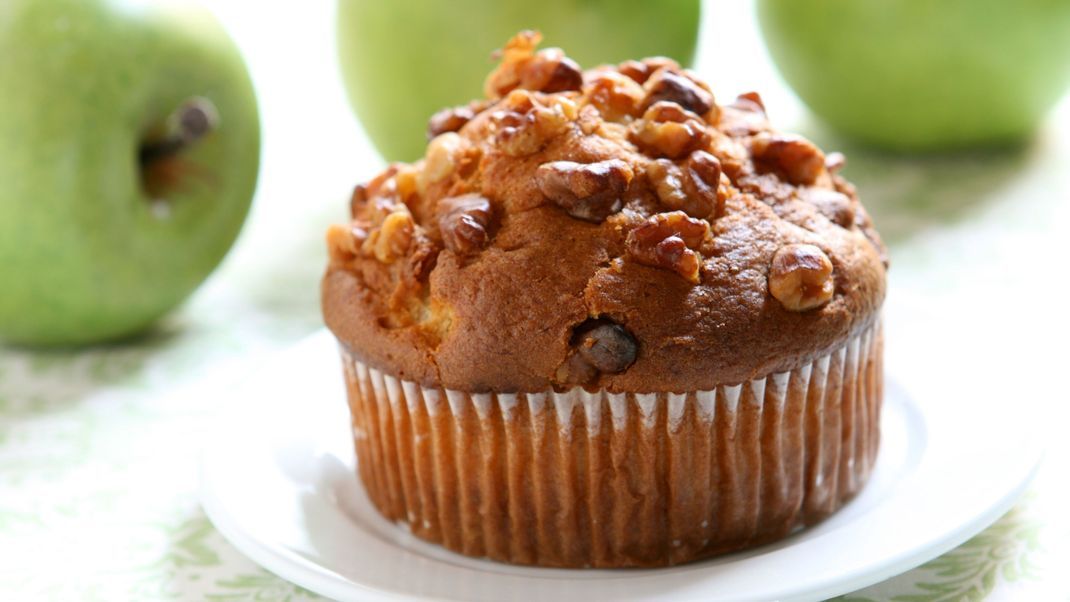 Step 1: cut
Peel and cut the apples.
Step 2: Prepare the dough
Mix the oil, yogurt and eggs until you get a creamy and foamy mixture.
Step 3: Prepare the Muffin Batter
Add the applesauce, flour, cinnamon and baking powder and stir well.
Step 4: apple muffins
Fold in the apple slices and divide the batter into muffin cups.
Step 5: Bake
Bake the muffins at 180°C (ventilated oven) for 20-30 minutes.
4. Apple and carrot salad with walnuts:
2 apples

2 carrots

1 handful of walnuts

Juice of one lemon

2 tablespoons of honey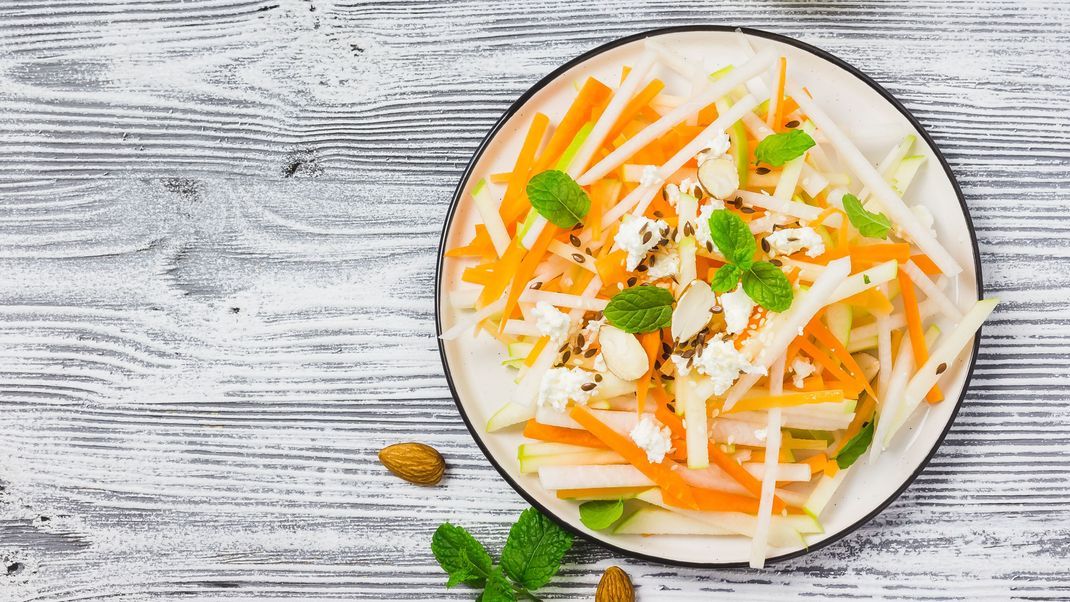 Grate apples and carrots, mix with chopped walnuts and drizzle with a mixture of lemon juice and honey.
Alternatively, you can try a honey mustard dressing.
5. Apple and Celery Soup:
For 4 people:
1 tablespoon olive oil

1 chopped onion

1 clove garlic, minced

500 g celeriac, roasted and cut into cubes

2 apples, cored and cut into cubes

750 ml vegetable broth

Salt and pepper to season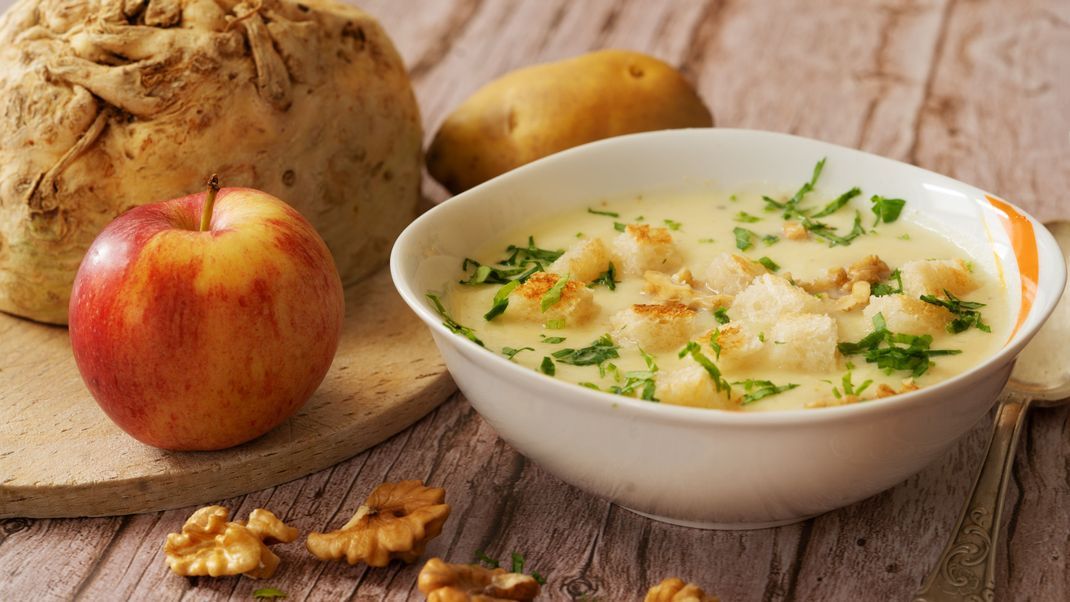 Step 1: Saute
Heat the olive oil in a large pot. Sauté onion and garlic until translucent, about three minutes.
Step 2: celery and apple
Then add the celery and apple (both finely chopped) and sauté for another three minutes.
Step 3: Cook Soup
Then deglaze the mixture with vegetable broth and simmer covered for 15-20 minutes.
Step 4: Puree the apple and celery soup
Now puree the soup with a hand blender until creamy. If the consistency is too thick, you can add a little more vegetable broth or water.
Step 5: Season and Serve
Season the pureed soup with salt and pepper. Garnish with chopped parsley, chives or croutons if desired.