Omega-3 oil has been in the spotlight since the secret to the dream complexion that Victoria Beckham managed to maintain even in the most difficult moments of her life was known. The beauty enhancer provides more luminosity and aims to reduce wrinkles. In addition, our body needs essential omega 3 fatty acids for numerous bodily functions. Find out here why you should trust Omega-3, what foods it is found in and what vegan plant sources exist.
Omega-3 fatty acids: why does the body need them?
Omega-3 polyunsaturated fatty acids are involved in many processes in our body. They reduce blood lipid levels and blood pressure and therefore protect our heart. They also strengthen the immune system and support muscle development. Omega-3 also has great effects as a skin beauty enhancer: it promotes skin renewal, inhibits inflammation, hydrates it and keeps it supple.
Victoria's beauty secret? That's why you bet on Omega-3
Living proof of this is Victoria Beckham, who depends on omega-3 fatty acids and consumes them every day. The British singer and designer will celebrate her 50th birthday next year and she looks fabulous, and it's not just because of her makeup routine. A dermatologist friend gave her advice to consume more omega-3 fatty acids through her diet, she revealed in an interview with the Times. The effect on your skin: luminous skin without impurities!
This content comes from external providers such as Facebook, Instagram or YouTube. Enable personalized ads and content, as well as providers outside the CMP standard to display this content.
More beauty secrets and style tips from Victoria Beckham
Omega-3 fatty acids: What foods contain the beauty enhancer?
Healthy fatty acids are found mainly in fish such as salmon, herring, anchovies and mackerel, but also in vegetable oils, seeds and nuts. The body can use animal omega-3 fatty acids more efficiently because it can use them directly. In contrast, the body must first convert plant-based omega-3 fatty acids before it can be absorbed. But you can also easily satisfy your needs with plant-based foods.
In the clip: More beauty foods for beautiful skin
The Best Vegan Plant Sources of Omega-3s
Not only fish, but also many plant foods such as oils, nuts and seeds contain valuable omega-3 fatty acids. Here are our top 7 suppliers of plant-based Omega-3s.
1. Linseed and linseed oil
Local seeds and the oil made from them are a valuable source of Omega-3. Of all vegetable oils, flaxseed oil has the highest omega-3 fatty acid content. And of course, the seeds also contain large amounts of healthy fatty acids. Season your muesli with flax seeds or use a teaspoon of flaxseed oil as a salad dressing; This way unsaturated fatty acids can be easily integrated into your daily meals.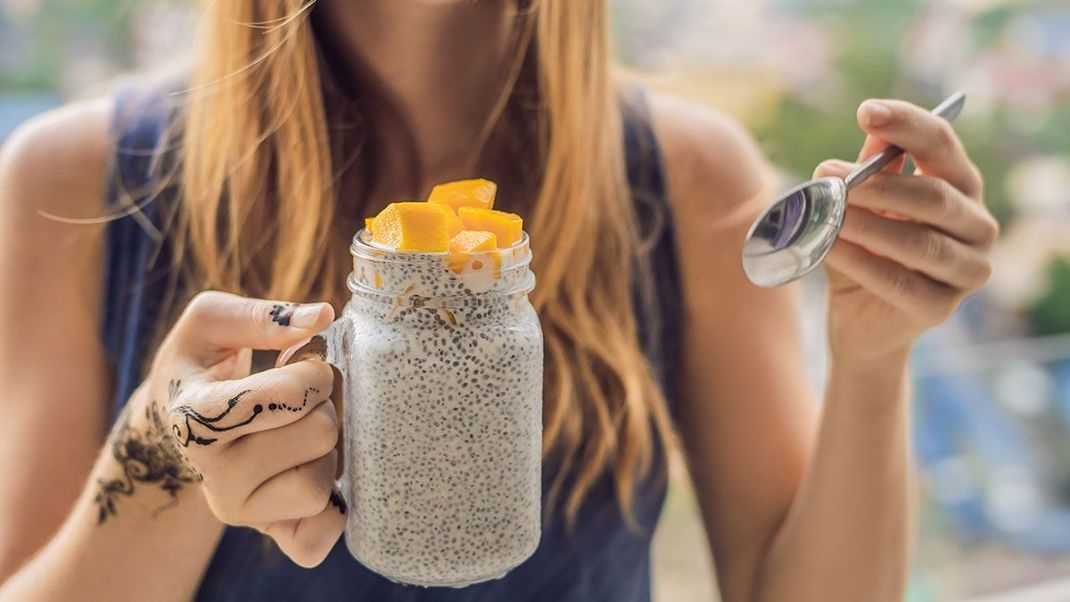 2. Chia seeds
Chia seeds contain plant protein, healthy fiber, and are rich in omega-3s. With muesli, smoothies or chia pudding you can start the day healthy and also do something good for your skin.
This content comes from external providers such as Facebook, Instagram or YouTube. Enable personalized ads and content, as well as providers outside the CMP standard to display this content.
3. Walnut and walnut oil
You should not only snack on the delicious nuts from the colorful dish during the Christmas season, but also incorporate them into your daily menu. Because they are not only rich in Omega-3, but they provide the body with important nutrients such as zinc, potassium, iron and vitamin B. This delicate oil tastes delicious in salads and is a real enhancement to any smoothie.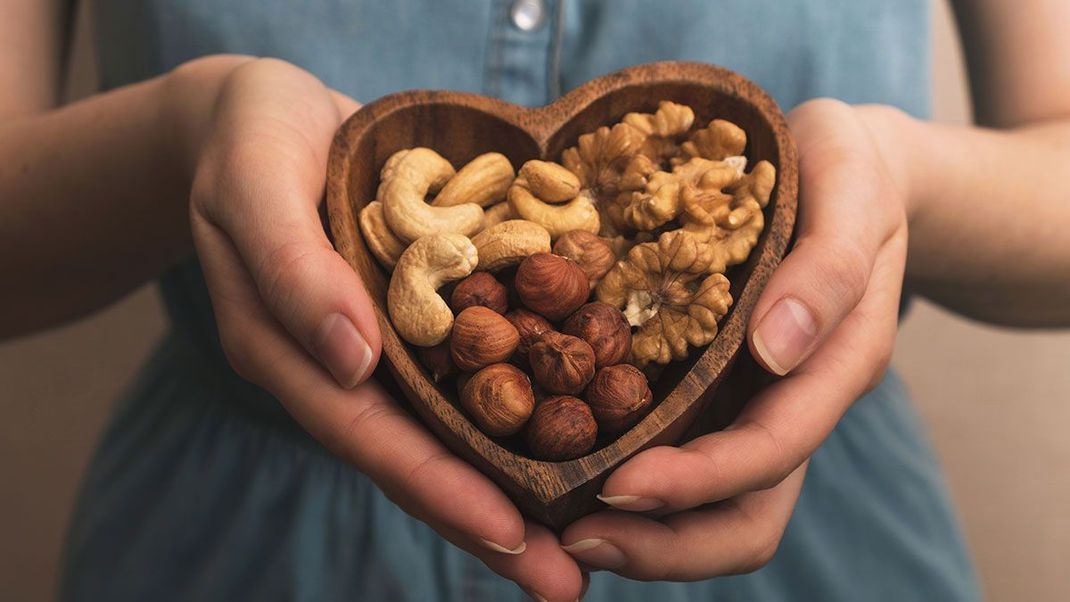 4. Canola oil
This oil is an economical all-rounder and essential for your kitchen! As a cold-pressed oil, it's great for smoothies and salads, and you can use the refined oil for cooking and frying. It provides an optimal blend of fatty acids and provides you with valuable omega-3 fatty acids.
From apple cider vinegar to zinc beauty products, stars swear by these home remedies for beautiful skin and great hair
5. Wheat germ oil
The oil is extracted from nutrient-rich wheat germs and is a true powerhouse of nutrients. It not only contains the important unsaturated fatty acids, but is also rich in vitamins and minerals.
6. avocado
The popular superfruit is not only a beauty all-rounder for clear skin and beautiful hair, but is also particularly rich in unsaturated fatty acids, vitamins and minerals. It is one of the few fruits with a significant omega-3 content. Whether on toast, grilled, in salad or as a sauce: refine your dishes with avocado and easily consume healthy fatty acids.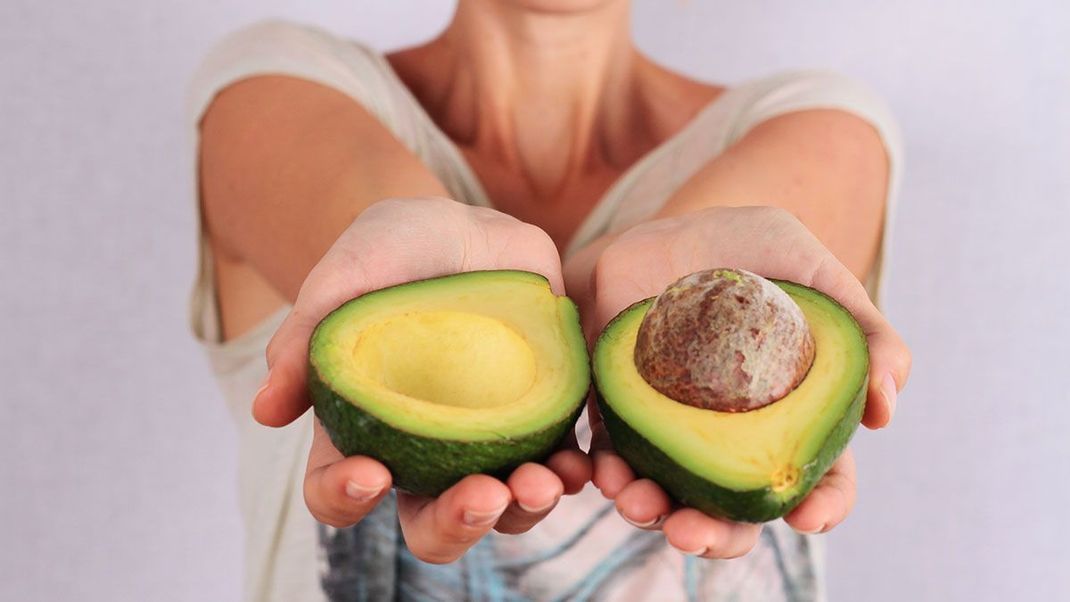 7. Wakame
The seaweed is a brown seaweed and is primarily used in Asian cuisine. In addition to numerous trace elements, vitamins and minerals, seaweed stands out for its vegetable proteins and omega-3 fatty acids. They taste especially good as a classic complement to miso soups, fresh wakame salad or a bowl of ramen. Dried and ground, they give Asian dishes the typical "sea seasoning" and, as a salt mixture, they are delicious even with eggs for breakfast.
This content comes from external providers such as Facebook, Instagram or YouTube. Enable personalized ads and content, as well as providers outside the CMP standard to display this content.
Vegan omega-3 supplements made from algae oil
It is not easy to absorb sufficient amounts of omega-3 fatty acids. Especially in a vegan diet, you cannot rely on animal sources such as fish and must resort to plant sources. Oils such as linseed oil, rapeseed oil and walnut oil provide large amounts of omega-3 fatty acids. Vegan supplements, such as omega-3 capsules, are also a good way to provide your body with healthy fatty acids. They are usually made from algae oil and taken in the form of Omega-3 capsules or drops. Like fish oil capsules, they have a slightly fishy flavor if it is not masked by other oils (e.g. lemon oil).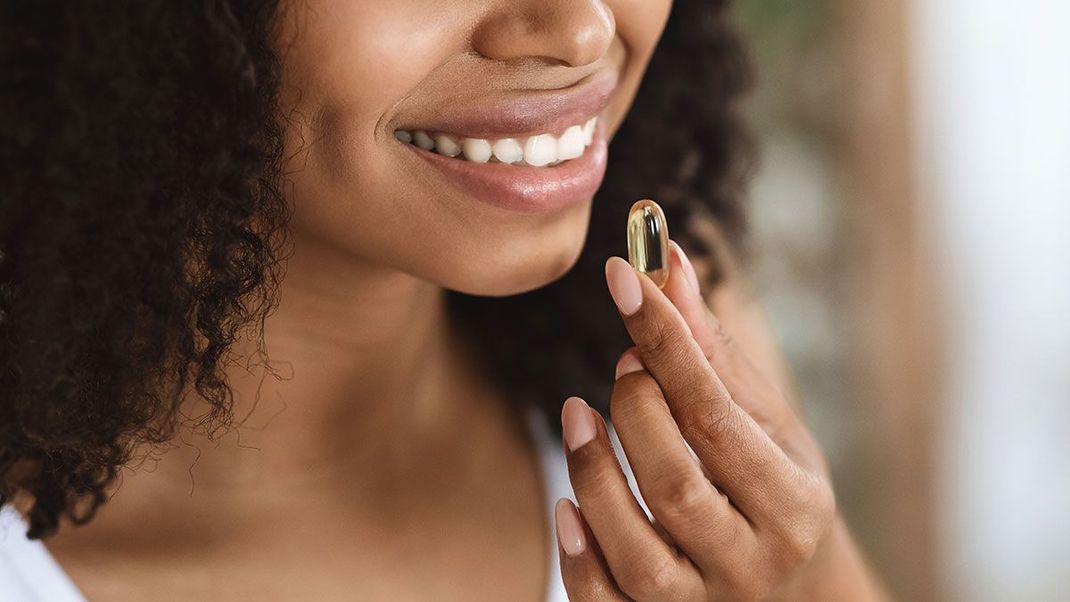 Omega-3 fatty acids: How does a deficiency manifest?
Now you may be wondering how you can tell if you are getting enough omega-3 fatty acids. There are some symptoms that may indicate an omega-3 deficiency, including brittle hair and dry skin. The scalp may become more prone to dandruff and small pimples may form on the back of the arms. It can also promote inflammatory skin diseases such as rosacea and acne. However, these symptoms may also indicate another nutrient deficiency. If you also suffer from difficulty concentrating, muscle pain, depressed moods, or inflammation, it may make sense to have your nutritional status monitored at a doctor's office. In any case, you are doing something good for your body if you take a teaspoon of flaxseed oil or some chia seeds every day. Simply stir it into your morning muesli or smoothie and you're good to go!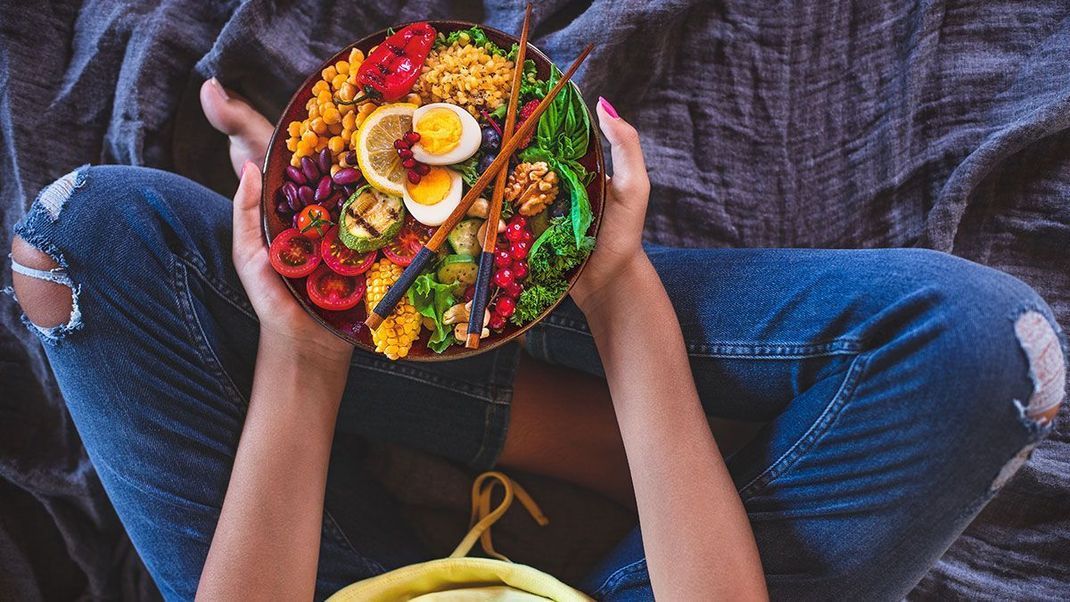 Omega-3 supplements: beauty enhancers for the skin
Omega-3 fatty acids are a very important nutrient for the skin. They provide hydration and stimulate skin renewal. Omega-3 fatty acids are involved in the structure of cells in the body, including the structure of skin cells. They have an anti-inflammatory effect and can also counteract skin imperfections. With omega-3 supplements you can be sure that your skin is getting enough essential fatty acids. It is important that you follow the dosage recommendations to avoid overdose.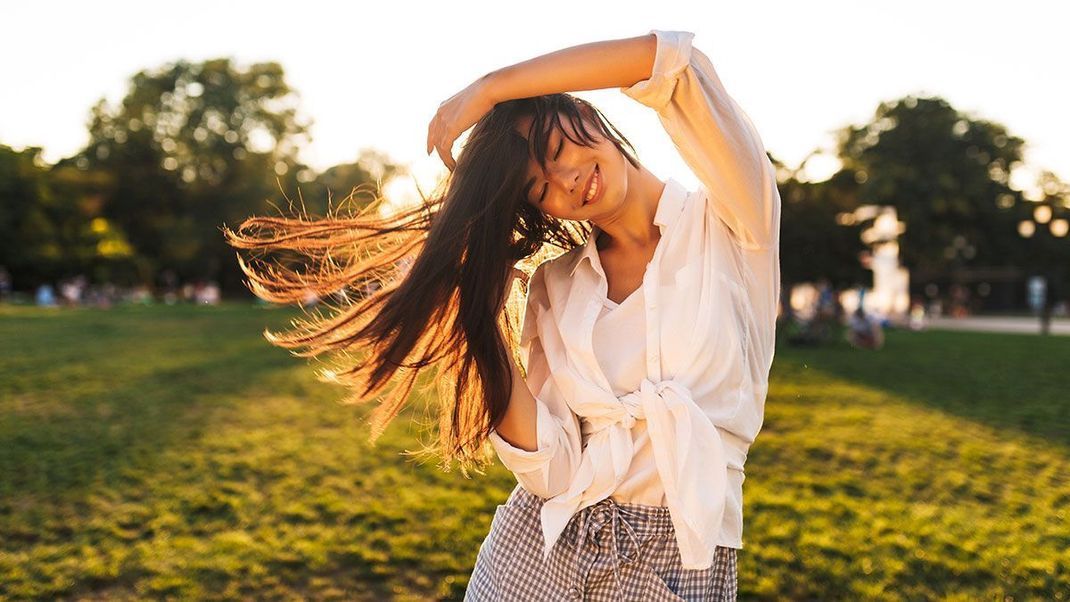 Conclusion on omega-3
Omega-3 fatty acids are essential fatty acids and very important for the body and skin. They promote skin renewal, hydrate it and ensure a smooth, wrinkle-free complexion. There are also numerous sources of omega-3s available in vegetarian and vegan diets, such as valuable oils, seeds and nuts. And if you don't want to season your muesli or smoothie with a teaspoon of oil, you can use vegan omega-3 supplements such as omega-3 capsules. This means your daily needs are covered quickly and you're on your way to achieving a radiant, wrinkle-free complexion à la Victoria Beckham.